Geek Dating Tips - You Don't Have To Be Pretty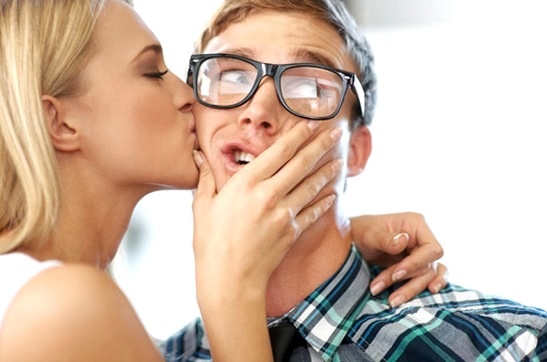 Many people say that among all types of individuals around, geeks are the last person who can find their partners in life. Do you think they are correct with their perception? Although they are considered as one of the smartest individuals, it seems that being in a relationship is not part of their vocabulary. Most of the geeks don't have any idea of what dating is and most of them don't have any time to go out for a date or dinner. But because of dating sites, geeks are given a great chance to search for the person who will accept them for what they are.
With the help of the dating sites, geeks are given the chance to chat, meet and have a date with single ladies who is of course a member of the dating site also. Although many say that geeks are ugly, however they can also get the girl they want. Even though some people say and think that you are ugly and no one will dare to like, the following are the dating tips that geeks can follow in order to get girl online easily:
Know Yourself


Knowing yourself sounds corny and weird right? However though it's kin a weird, it is very helpful if you want to get the girl you want. Make sure that you know all your likes and dislikes, your hobbies and most importantly, you have a clear conviction. You will be able to understand a girl more, if you understand yourself better.



Express Yourself


Expressing yourself is also important. You can do things that make you happy and don't do things that you can't. Express who you really are. It will be better if you will express and show what you can do and who are truly rather than pretending and acting like someone else. Remember that if you want someone that is trustworthy, you should start with yourself. No one will accept if you are saying and stating lies.


Read also
Hot or Not? Why Women Shouldn't Pick Attractive Husbands
#LowSelfies: A New Healing Strategy for the Insecure


Go Over with Yourself


If you really want to get the girl you like, you should always be humble. You should make sure that you will first prioritize or think about the girl not yourself. Also, if you think that you look like oldies, try harder to make over yourself. Though you are a geek or ugly, you still need to improve yourself so that, your girl will not easily get disappointed with your appearance.
In dating with girl and you are a geek, always be yourself. Don't ever show her someone that is not within your personality. Also, it will be better if you will set up or bring her in a romantic place wherein, she will truly enjoy the ambiance as well as the look of the place. You can take her into a place where both of you will be entertained. You can talk with your likes and dislikes however you have to make sure that you will not talk too much, always find time to listen to each other.
- BACK